Trip Planner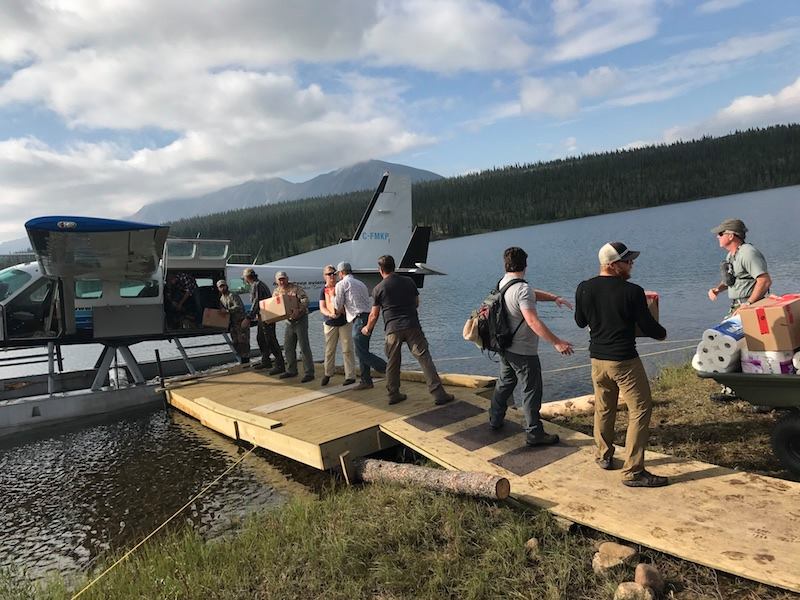 It is our desire to make your adventure as carefree and surprise free as possible. Upon booking a hunt with us we will provide you with a detailed information package regarding travel, firearms, exportation, lodging before and after hunt, what to bring, and answers to commonly asked questions. We cannot guarantee any hunt as they are all fair chase free range hunts. However, it is our sincere desire for all of our hunters to be successful with a great trophy.
As can happen with weather, bad luck, etc., we will always have one or two extra guides should the need arise that a client needs a few more days. We charge nothing for this but you may need to pay for an off scheduled charter out of camp upon your completion. Although it is our intention to keep our prices reasonable, we charge what it takes to provide our clients with the highest quality hunts available anywhere. You will notice the difference in all aspects of your hunt. Thank you very much for your time and consideration. We hope we can be of assistance for you on a hunt of a lifetime.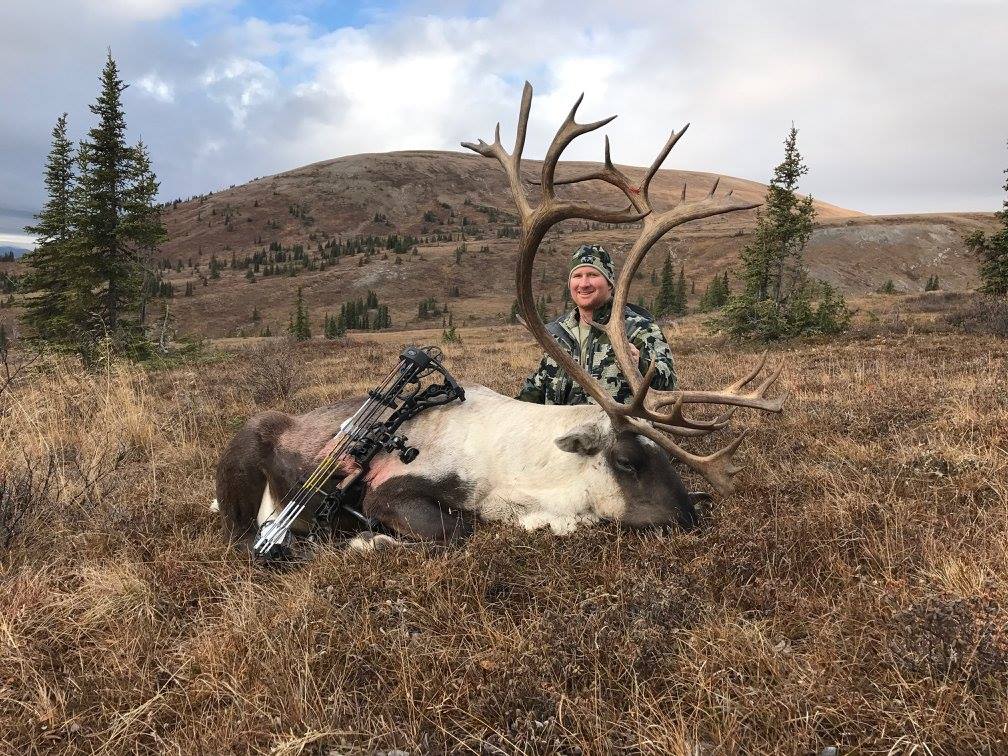 INCLUDED IN YOUR HUNT
All lodging, meals, guides, equipment and transportation are included upon your arrival to base camp. A 'reasonable' amount of alcoholic beverages will be available however, if you feel 'reasonable' is not enough please feel free to bring your own. We will professionally handle your trophies and hides for export. Shipping and crating are at your expense; however, we will assist you with arrangements for both.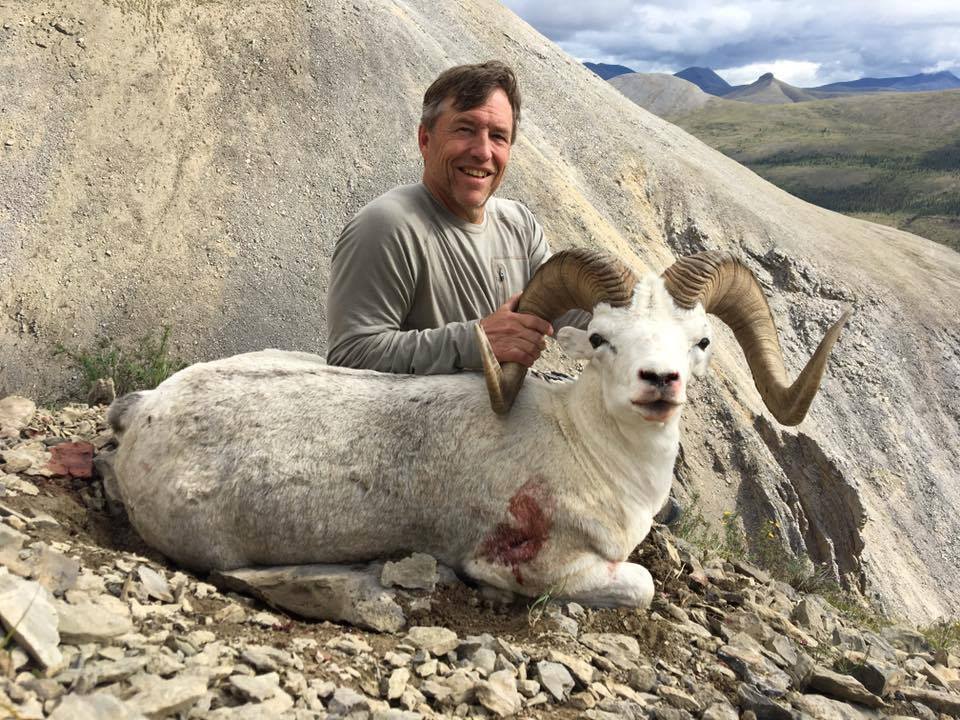 NOT INCLUDED IN YOUR HUNT
Travel to and from Norman Wells, NWT, charters, licenses, government harvest fees, hunter preservation fund, lodging before and after hunts, shipping/exporting trophies, gratuities for guides and staff and 5% G.S.T.
GRATUITIES
Tips for your guides and crew have long been a tradition since the beginning of the industry. Typically, 10-15% of the hunt cost is standard and spread out among those who went out of their way and worked extra hard to make your hunt special and enjoyable. If you don't feel your guide earned a tip, please make Griz or Ginger aware of your grievance.
Forms and Other Information
TRAVEL INFORMATION
Plan to arrive in Norman Wells the day before your hunt begins. We will immediately charter you into camp by float plane that same day. You will be departing by float plane from camp the day after your hunt ends, returning to Norman Wells. Plan on spending the night in order to check in your trophies and meat with the Environment of Natural Resources (ENR). Recommended hotel in Norman Wells is The Heritage Hotel, (867) 587-5000.
Recommended Travel Agents:
Barb Wolbrink with International Journeys. She can be reached by email or (800) 203-0951 or (703) 354-2943
Sandy Farber with Travel Canada. She can be reached by email or (877) 608-3500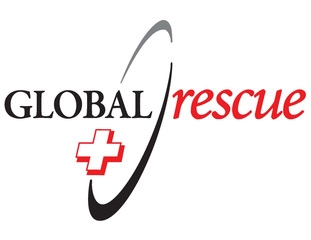 LOCAL WEATHER
Before your trip, it is essential to check the weather so you pack appropriately. Here is a link to the local weather:
What To Bring:
Please limit your total weight to 80 pounds!
CLOTHING
Good rain gear, tops & bottoms
Two-three changes of pants
Long john underwear
T-shirts
Two-three medium weight shirts
Warm coat
Medium weight coat
Warm hat with ear flaps, balaclava/neck gator
Gloves-several pair warm to med. weight gloves
Warm beanie style hat
FOOTWEAR
One pair of warm boots
Camps shoes – crocs or similar
One pair of comfortable hiking boots (WELL BROKEN IN!)
Several pairs of wool socks
Several pairs of cotton socks
Good gaiters (Outdoor Research, KUIU, etc.)
SLEEPING
Warm sleeping bag (synthetic, 0° F)
Sleeping pad, NeoAir or X-Ped
HUNTING EQUIPMENT
Your favorite rifle with a sling, scope and scope covers. Bikini style.
Two (2) boxes shells
Binoculars-10 x 42 (Good quality recommended)
Knife
Walking Stick
Internal or external frame pack with rain cover, (5000-7000 cubic inch capacity)
Flashlight & headlamp & extra batteries
Two (2) good quart water bottles
Spotting scope and tripod (optional)
MISCELLANEOUS
Baseball cap
Sunglasses
Paperback book or two for weather days
Camera, extra film, extra batteries
PERSONAL
Personal toiletry kit
Sunscreen, lipbalm
Prescription medicines
30-40 pack baby wipes
Cash or checks for extra add on species, gratuities, etc.